GUANGZHOU MADIHAH TRADING CO.,LTD.
HONG KONG GRIMMA INDUSTRIAL CO.,LIMITED.
is a professional private label makeup cosmetics manufacturer from Guangzhou of China, we wholesale the high quality private label cosmetics and natural private label makeup to create our customer private label brand makeup cosmetic line, your custom makeup cosmetics are both available and we also supply the dropshipping services for all customers.
Major Products: Lipstick, Lip Gloss, Makeup Foundation, Makeup Eyeshadow, Eyelashes,Compact Powder, Blusher, Highlighter Powder, Mascara,Eyeliner etc cosmetics.
Customize Order: Accept.
Export Market: Worldwide.
Location: GuangZhou, China.
Global Payment: T/T Payment, PayPal Payment, Payoneer Payment, Western Union Payment and MoneyGram Payment.
♦ Our Slogan : Madihah Trading – Natural, Simple and Professional ! ♦
Languages: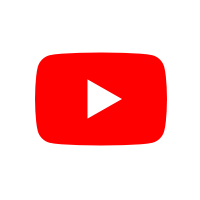 English / 中文 / Français / عربى / Español / Português / Deutsche / русский / 日本語 / 한국어 / বাংলা / български / Hrvatski / čeština / dansk / Nederlands / suomalainen / עִברִית / हिन्दी / Magyar / Íslensku / bahasa Indonesia / italiano / Bahasa Melayu / norsk / Polskie / svenska / ไทย / Türk / Tiếng Việt